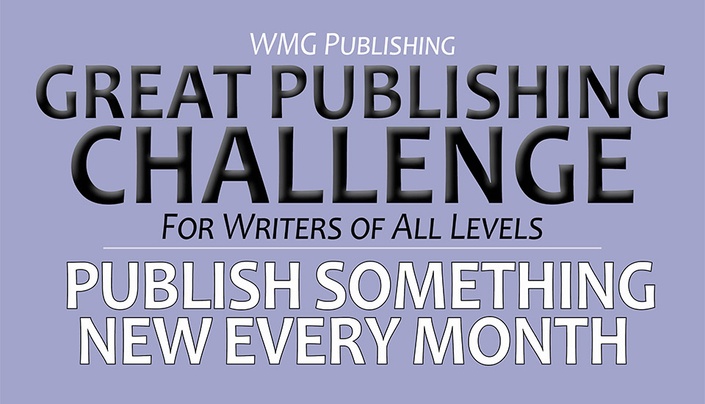 The Great Publishing Challenge
Challenge Yourself... Publish a Book Every Month
The Great Publishing Challenge
For a while we did two challenges, one for writing novels, one for writing short stories. And a lot of novels or short stories have come out of those challenges that I enjoyed reading. And over the years I have also challenged myself to get books into print and many of you have watched me do that.
The other challenges are still going, but now we are adding in a new challenge that fits hand-in-hand with the Great Novel Challenge and The Great Short Story Challenge. A challenge a little saner and a little crazier in the same breath. And again, the fee goes toward two workshop fees if you miss.
Kris and I have been talking about this one for a while.
Here are the basics…
The Great Publishing Challenge is simply to publish a new book every month for 12 months.
What is a book?
--- Novella over 20,000 words
--- A novel
--- A short story collection of five stories or more
--- An omnibus of three or more novels or novellas
No genre limitations.
Rules of Turn-In
1...A link to the book on Amazon must be sent to me before the end of every month. (If you end up starting in the middle of the month, your due date for each book would always be a month from that date. That way it is possible to jump into the challenge at any time.)
2... As soon as you can in the next month or so, you must mail me a paper copy of the book. (The link is your deadline, but you must complete the publication process by mailing me a book to Dean Smith, PO Box 479, Lincoln City, OR 97367.)
3... Book must be published wide, meaning at least on Amazon, Kobo, and D2D. Kindle Select does not qualify. It must be wide.
4... Book must not have been published before. It can be written at any time in the past or during the year. This is a publishing challenge, not a writing challenge. But you can take it with one of the writing challenges if you like. (It actually fits really well with the Great Novel Challenge.)
The cost is $600.
(No credit, I am afraid. Can't buy in with credit to get more credit.)
If you miss, at that point you get two regular online workshops or $600 credit toward any online teaching, such as Pop-Up series or lectures or classics or lifetime workshops.
So in essence, you are buying at least $600 credit, just as the other two challenges are.
If you get published all twelve books in a year, you get your choice of any Lifetime Subscription WMG Publishing has to offer.
Some Help...
Occasionally on Teachable I will post a publishing hint video. Each will be short, but over time they will add up to a lot of help on publishing books and how to think about continuing to publish into the future.
The Great Publishing Challenge Reward…
First, you have a new book of one sort or another published every month and making you money. That is a total win for both the year and for your future.
Second, if you hit 6 books published before missing, you get $900 in workshop credit.
Third, if you hit all 12 books published in one year and send me the paperbacks of each, you will have a credit for any Lifetime Subscription you would like.
So, in summary...
The Great Publishing Challenge consists of the following…
--- Your book must either be a novel, a novella, a short story collection, or a three-book omnibus.
--- It can not be published before. But the short stories in a collection can be published already or the novels in an omnibus can already be published.
--- Collections must be at least five stories long and have an introduction.
--- Any genre.
--- Novellas must be at least 20,000 words long.
--- Omnibus must be at least three novellas or novels.
--- If you miss, you instantly have credit for two workshops ($600 credit).
--- If you publish six books before missing, you get three workshop credits ($900 credit).
--- If you make it a full year and publish 12 books, you get your choice of any lifetime workshop.
--- Cost is $600. (And yes, if you miss, you can buy back in and start over.)
--- Challenge starts any time you tell me you want to start. (That date will be your deadline every month.)
This is a win/win/win challenge. Jump in, should be great fun!
Questions, write me at [email protected]
Your Instructor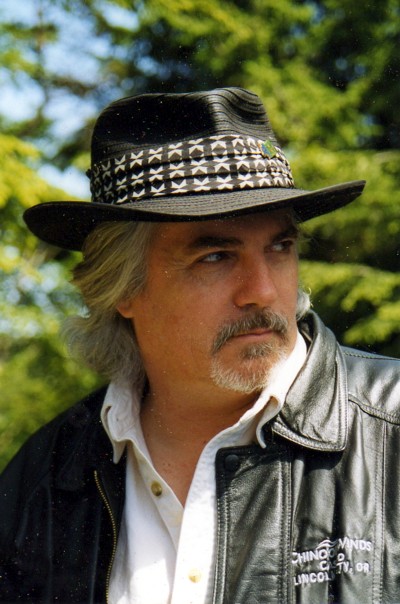 With over twenty-three million copies of his books in print, USA Today bestselling writer Dean Wesley Smith now brings you original fiction every month for the past three years in his own magazine, Smith's Monthly.
Dean wrote over twenty-five original Star Trek novels, the only two original Men in Black novels, plus Spider-Man, X-Men, Iron Man novels, and others. He wrote many gaming novels including Final Fantasy.
He wrote novels and stories under almost fifty pen names and did scripts for Hollywood as well as being an editor for various magazines. He lives in Las Vegas with his wife, writer Kristine Kathryn Rusch. You can follow his writing life at www.deanwesleysmith.com
Course Curriculum
Introduction to the Great Publishing Challenge
Available in days
days after you enroll
Novel Suggestions
Available in days
days after you enroll
January
Available in days
days after you enroll
Frequently Asked Questions
When does the course start and finish?
For lectures and classic workshops, the course starts now and stays on your dashboard for as long as you like! They are completely self-paced online course - you decide when you start and when you finish. For the monthly regular workshops, each has a start date and each week's lectures will appear on the same day. After the course is finished it will remain on your dashboard for as long as you like.
How long do I have access to the course?
How does lifetime access sound? After enrolling, you have unlimited access to this course for as long as you like - across any and all devices you own.
How do I contact someone about a course?
If you have any questions at all about anything in a course, simply email dean with the word "workshop" in the subject line. His email is
[email protected]